About Sonoma Mountain Landscape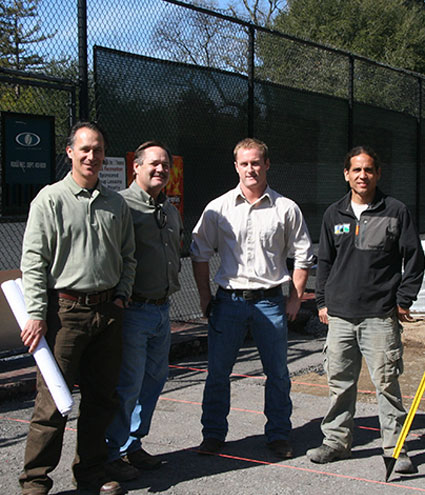 After a successful 23–year career in International Logistics and Project Management, John Kopshever had a yearning to remain closer to home and family and to nurture and build a company that would connect him to his immediate surroundings. Along with his wife and business partner, Cathy, he purchased a small Landscape Company in 2004. In 2008, son Ben was named Operations Manager after implementing the company's computer system and work processes, following positions in the field while he worked his way through college. In 2009, Bill Richardson joined the company as Field Services Manager, bringing over 20 years experience in landscape design, construction for Estates and wine Country Resorts. He also brings years of experience in landscape installation and maintenance for high–end properties including Mayacamas Resort.
The company continues to grow and develop thanks to our loyal and dedicated group of employees, management team, and the customers we serve.
A CERTIFIED SUSTAINABLE LANDSCAPE COMPANY": We are committed to innovation and change to continuously improve cost and environmental impact.